Pilatus PC-24
Engineers at the foot of Mount Pilatus gave the PC-24 size of a medium-light jet aircraft with the operating costs and flexibility of a small jet. At the same time, the ability to land on any surface puts this airplane out of any competition.
Pilatus PC-12 NG
The Pilatus PC-12 NG has gained a reputation for outstanding versatility, performance, and operational flexibility. As such, it is one of the most popular turbine-powered business aircraft on the market today.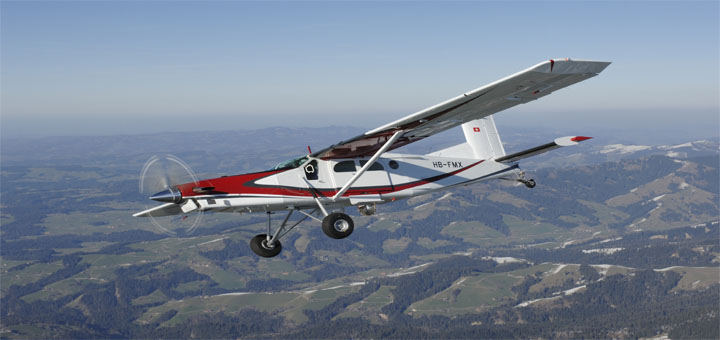 Pilatus PC-6
The PC-6 has become a legendary aircraft, known around the world simply as 'The Pilatus Porter'. Its unique Short Take-Off and Landing (STOL) capabilities, reliability and versatility in all weather and terrain conditions have established the reputation of the PC-6 as a rugged utility aircraft.